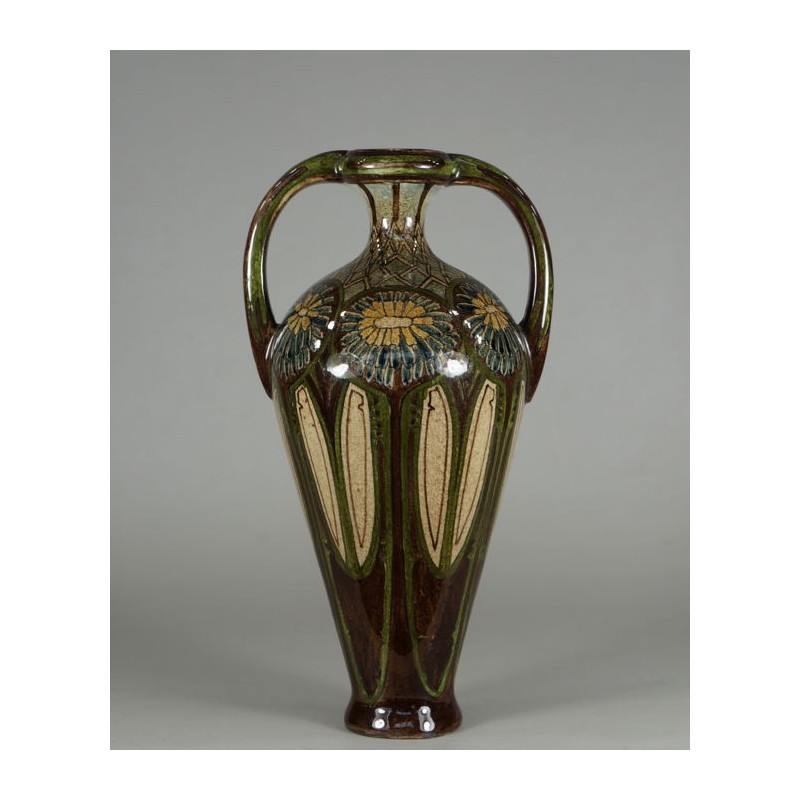  
Plateelbakkerij De Distel - Vaas Corneis de Bruin
A stunning vase by the Amsterdam, Holland based pottery plateelbakkerij De Distel. The company was founded in 1895 and closed down in 1923. The vase is in excellent condition. It is 23,5 cm high. Signed with the usual Distel signature and marked M21 P.D. D8

A very rare early vase by this important dutch art pottery. It was most likely made between 1895 and 1901 when Cornelis de Bruin was still its artistic director before Bert Nienhuis took over.
Geen klantenbeoordelingen op het moment.